Milk Thistle 120 x 100mg (5000mg+ seed eq.) V Cap 80% Silymarin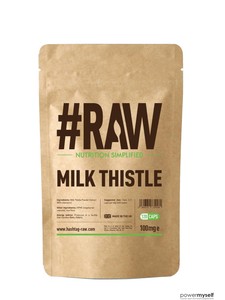 ---
Home FAQ's Feedback Bookmark Us Contact Us Browse our Store Milk Thistle 120 x 100mg (5000mg+ seed eq.) V Cap 80% Silymarin Description

Our extract is a standardised extract, which means there is a guaranteed active compound (80% Silymarin).

Other cheap Milk Thistle use poor quality ratios (10:1 , 20:1 etc). There is no way to test for a ratio.

When purchasing a ratio, you are likely purchasing cheap filler.

Milk Thistle (Silymarin) is a flowering herb related to the ragweed and daisy and originally a native of Southern Europe through to Asia.

Research indicates that silymarin provides both anti-oxidant and chemoprotective benefits for the liver

Additional Information

Not suitable for pregnant or lactating women Do not take if you have a history of heart disease If you are taking any prescribed medication or have any medical conditions Always consult your doctor or pharmacist before taking vitamins or supplements. Keep out of sight and reach of young children. Do not exceed stated recommended intake. Food supplements must not be used as a substitute for a varied and balanced diet and a healthy lifestyle. Store in a cool, dry place. If you experience an adverse reaction, stop taking the supplement and seek medical advice

Nutritional Information

Milk Thistle Powder Extract (80% silymarin)  120 x 100mg Capsules

HPMC (vegetarian capsule), rice flour

Directions

Take 2-3 caps per day with water

'Why Buy From Us' Free UK Shipping on all orders 24 hour dispatch from our UK based warehouse We ship Worldwide - Low international rates Free 10% discount voucher to use on your next order Content © Copyright powermyselfsupplements. All rights reserved.